New Movies to Catch this November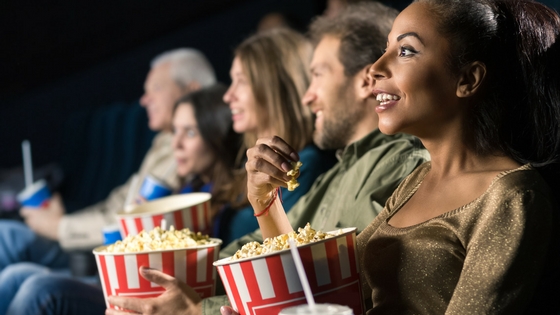 At the end of September the Union Grove Blog gave you some tips for having a movie night in your apartment. We know how fun it is to a have a full movie-going experience outside of the home, though, so today we're bringing you new movies to check out this month at a movie theater in Barrington, NJ. Daddy's Home 2, Wonder, Coco, and Death Wish look great! Read on to learn more about these in today's blog post.
Looking for some weekend plans? We suggest going to see Daddy's Home 2 in theaters Friday, November 10.
"Father and stepfather Dusty and Brad join forces to make Christmastime perfect for the children. Their newfound partnership soon gets put to the test when Dusty's old-school, macho dad and Brad's gentle father arrive to turn the holiday upside down."
Check out Wonder this month on Friday, November 17.
"Born with facial differences that, up until now, have prevented him from going to a mainstream school, Auggie Pullman becomes the most unlikely of heroes when he enters the local fifth grade. As his family, his new classmates, and the larger community all struggle to discover their compassion and acceptance, Auggie's extraordinary journey will unite them and prove you can't blend in when you were born to stand out."
See Coco in theaters Wednesday, November 22.
"Despite his family's generations-old ban on music, young Miguel (Anthony Gonzalez) dreams of becoming an accomplished musician like his idol Ernesto de la Cruz (Benjamin Bratt). Desperate to prove his talent, Miguel finds himself in the stunning and colorful Land of the Dead. After meeting a charming trickster named Hector (Gael García Bernal), the two new friends embark on an extraordinary journey to unlock the real story behind Miguel's family history."
Death Wish comes out this month! Check it out this month after Wednesday, November 22.
"Dr. Paul Kersey is an experienced trauma surgeon, a man who has spent his life saving the lives of people on the verge of death. But when his wife is killed and his daughter rendered comatose after a brutal home invasion, Kersey uses his unique skills to become the vigilante killer nicknamed 'The Grim Reaper.'"
If you haven't already seen these movies, we think you'll love them! Buy your tickets online for a great weekend.
What movies are you most excited to see this November? Let us know in the comments. Share any movie-going hacks you have with the rest of us by also leaving a comment! Thanks for reading. We hope you enjoy these new releases!